Hand Made,

Big Flavour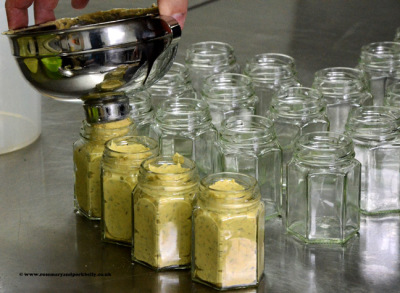 We know how hard it is to decide on which flavours to choose, so if you are looking to sell our range of flavours in your farm shop or are looking to change your menu in your Tea Room please just ask us for some samples for you to try

All our flavours are Hand made in small batches to give them their great flavour with that Artisan touch.
Our Tried & Tested recipes provide a great range of flavours for all tastes
We make all of our tasty flovours the traditional way and none of them contain any artificial, colourings, flavourings or preservatives.  

Our Preserves and Marmalades are make using just fruit and sugar - with the odd added ingredient like Whisky or Ginger and our Chutneys are made using top quality fruit and veg, vinegar and spices......just the way you would at home!